So many lives need restoration and Centered for Life and our Strategic Partners are intentionally positioned, trained, and equipped to come alongside people at their point of need.

"I am thankful for Centered For Life in my own life and as a ministry partner of Community Church. Debby, Steve, and the Centered For Life team offer healthy biblical counsel, coaching, healing, soul care, and a holistic approach to our community."
– Justin Davidson, Spiritual Formations Pastor | Community Church

" I became a Pastor primarily because I wanted to teach the Bible to people, but was surprised by how little of my time is actually able to be spent doing that. There is so much pain and so many hurting people that much of my time is invested in counseling.
Often the needs of the people are beyond my capabilities or the sheer volume is just more than I can handle and it is crucial that I have trusted and trained counselors to who I can refer people.
Having people like Debby and Steve and their staff and partners available is huge. I can't imaging trying to do ministry without a resource like them."
– Jay Hansen, Sr. Pastor | The Chapel, Brunswick, GA.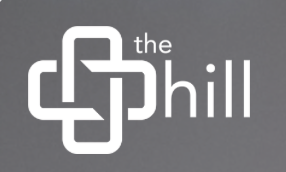 " I know as a pastor, I am always grateful to have partners in ministries like Steve and Debby that we can refer people to when needed. Their hearts and experience to offer counsel, coaching, healing, and soul care have brought help to many. "
– David Yarborough, Sr. Pastor | Church on the Hill
"Being the Directors of Remedy Project means that on a daily basis Beth and I are in the trenches working with folks whose lives are in chaos as a result of their addictive behaviors. Although this is the calling God has placed on our lives, and we do love the work, at times we can feel overwhelmed, frustrated and confused. It is at those times we are so blessed to have Stene and Debby Temmer at Centered for Life as a resource
The wisdom and the ministry experience that they are so willing to share with us, has been one of our most valuable resources. The Remedy Project is very grateful to have Centered for Life as a partner ministry."
– John and Beth Keen, Directors | The Remedy Project, Brunswick, GA.

"As the pastor of Rhema Community Church, it is a privilege to serve in ministry alongside CFL. It takes a tremendous load off of my heart knowing that when I have families or individuals that have deep hurts and deep wounds, CFL will provide not just counseling, but biblical counseling and biblical direction, pointing them towards healing in Jesus Christ. Our church is honored not only to provide financially for CFL, but consider it a true privilege to pray for them on a weekly basis. We are grateful for the vision that God has given Steve and Debby and look forward to serving our community with them for many years to come."
– Curtis Geary, Pastor | Rhema Community Church

"The work of Centered For Life has been a pillar of support for myself personally and for The GP as a whole. I can give testimony that through my meetings with Steve, I have grown in wisdom and been given tools to strengthen my walk with the Lord and my marriage. Being a pastor with the many challenges our current culture presents is not easy. There is an ocean of chaos out there filled with confusion, temptation, frustration and pain. Our goal, if we are to stand strong and stay true to our calling, is not to run away from the oceans of chaos, but rather to learn how to swim and stay afloat in them. This is why Centered For Life is such a crucial ministry: is dedicated to teaching us how to stay afloat in the oceans of chaos. Yes, God has pronounced his victory over the storm, but He has now tasked the church with implementing His victory. If we are to do that as the church, we need the right tools to navigate the waves of life. I am encouraged and filled with hope by knowing that Centered For Life is a resource where individuals can learn the necessary skills to be prepared and balanced when the storms come."
– Lucas Ramirez, Executive Director | The Gathering Place, Brunswick, GA